8 of the best sofas on the market

8 of the best sofas on the market
The sofa is the perfect complement to the room. In the UK, we can find many different sofas that will meet our requirements, not only in terms of colors, but also a very important issue when it comes to furnishing an apartment.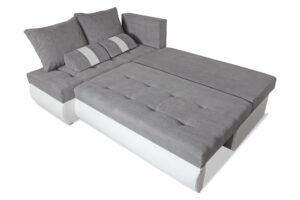 First of all, a sofa must be comfortable. Back pain after a night is not pleasant, so it is important to choose the right sofa for use.
Depending on what it will be used for, you can choose a softer or a harder one. Another important point is color. A well-matched sofa to the color of the room will be a great complement. It is important that the colors harmonize with each other.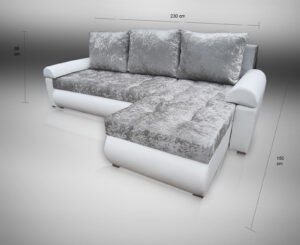 However, before we go to the purchase, it is worth checking a few selected sofas and testing them.
8 of the best sofas on the market.
The first sofas that are appreciated in the British market are sofas with a sleeping function. During the day it can be used to sit with friends over a coffee, and at night it can be used as a bed in the bedroom. Thanks to this, we have saved space in the room and we do not have to waste it on another bed to sleep on. The next sofas, not only with a sleeping function, but also with a storage for bedding or other things, are a great solution for saving space in the apartment. After the night, you can fold the sheets and put them in the locker. You might as well keep things there that we don't have room for in the apartment.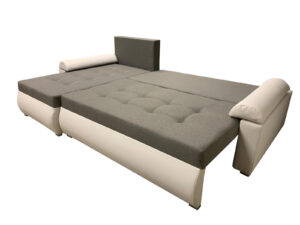 We do not have to waste space in the wardrobe for bedding, but we conveniently hide it when folding the sofa. Still other sofas fold down and do not take up as much space as a non-folding bed. A small room becomes a large space that can be arranged according to your preferences. It is important that the sofa is comfortable and does not cause back pain after a night out. Nobody wants to sleep on such a sofa. Generally, the sofa is intended for guests, but if we do not have space for a bed, we can replace it with a sofa. This way we will save a lot of space. It will be possible to develop it in a different way.
A sofa not only for guests. We can treat the sofa differently. It may be our main sleeping bed, or it may be just for guests. You can also buy a sofa that will only be used for sitting and will not fold out like most of them. However, such sofas are recommended for living rooms, just to sit on it.
Sofas can have many uses, we just need to take into account our needs. You don't have to overpay to have great equipment. Let's think about what we expect from such a sofa? Is it just for an afternoon session with the family over a cupcake and tea? Or maybe for evening parties with friends?
Are we going to sleep there or not? If it is to be used for quiet moments with the family, it is worth choosing a high-end sofa that will not only look great, but also be very comfortable. However, if you plan to party often, it is not worth overpaying and investing in expensive sofas, because there is always a risk of staining or damaging the sofa. After answering all these questions, we can go ahead and start browsing the sofas and choose the best one for us.